November 15, 2019
Written by admin
The Definitive Guide to Landscaping for Beginners
Landscaping makes your lawn more interesting while boosting your property's curb appeal. However, it can be a daunting task for those who are just starting with the process. The good news is that it is not as difficult as you think, especially when you understand the basics, from what it is to its benefits to how you can design efficiently.
What is Landscaping?
As a field dedicated to beautifying the land in your property, landscaping is about choosing the right design that fits your preferences, budget, and needs. It involves the execution of this design, along with the maintenance of the surroundings.
Landscaping includes the elements of architecture, exterior design, and gardening as well. When you are a good landscaper, you can show your creativity. The natural space becomes your canvas, which you manipulate and turn it into a unique environment. It then becomes more functional and fitting for your taste as the homeowner.
A professional landscaper though has the working knowledge when it comes to creating artistic designs. At the same time, knowledge of horticulture is a must regarding a particular location. In Perth, there are many varieties of land, including untamed bushlands found along the hillsides and the constantly altering wetlands found on the plains.
Also, it is the duty of the landscaper to know about the restrictions in Perth or any service area, if any. There will also be limitations in the terrain and climate that can affect the choice of plants and landscaping style.
As you can see, landscaping can be quite intimidating in different arenas, including financial and dedication. However, it does not mean you cannot achieve your goals even with little help from a professional.
Is Landscaping the Same as Gardening?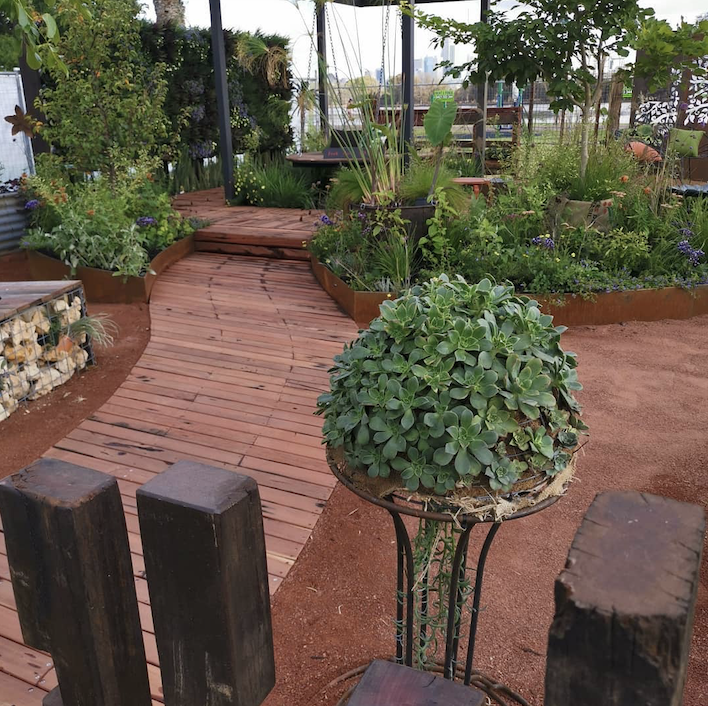 For many Australians, gardening is a favourite pastime. It has also become a multi-billion dollar industry, not just in the country but in many parts of the world. With millions of enthusiasts in Australia, many are itching to embark on a gardening project yet they confuse it with landscaping.
How do you know which project you are taking on? Perhaps you think that gardening and landscaping are the same things. In reality, they do have certain similarities but they are not identical at all. Therefore, these two terms are not interchangeable, even though several people easily use these words incorrectly.
Just like landscaping, gardening focuses on maintaining and cultivating outdoor spaces. Contrary to what many people think, these two, especially gardening, are not exclusively done on residential lawns. They can be performed on parks, golf courses, and commercial establishments.
However, the difference is quite distinct between the two. Landscaping is about creating aesthetically pleasing scenery, specifically the outdoor area. The methodology utilises grass, plants, flowers, trees, and hardscapes such as fences, stones, and statues.
On the other hand, gardening is more about cultivating the flowers or plants you have in the space. To summarise, landscaping pertains to the bigger picture. Think of it this way: when you hire a landscaper, this professional will plan and provide the design for the garden. Meanwhile, if you hire a gardener, this person will do the "dirty work" for you, such as planting flowers, weeding, fertilising, and harvesting.
Why is Landscaping Important?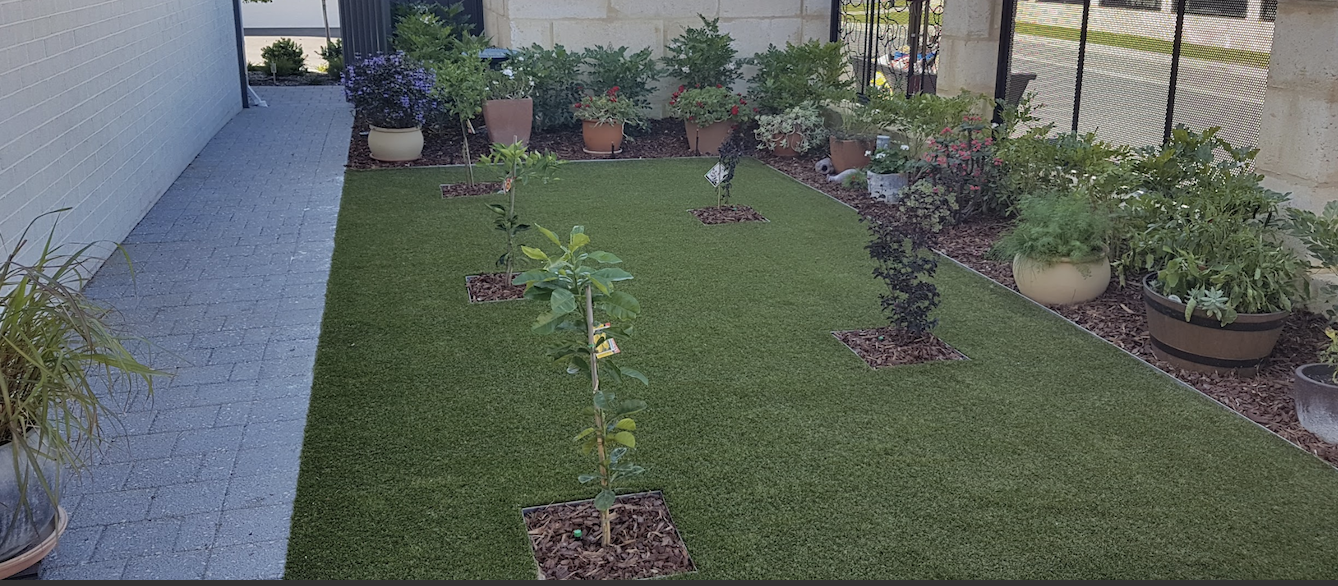 There are various types of landscaping designs. You can find concrete minimalism, which is one of the trends, especially in Perth. Some prefer the bohemian vibe with different flowers everywhere. No matter which landscaping design you choose, you will certainly gain something from it.
Landscaping offers many psychological and physical benefits. At the same time, it can lead to monetary gains for the property owners. Here are the reasons why you should learn more about landscaping:
Landscaping increases the value of your property.
We can all agree that buying a home is one of the best experiences a person can ever have in life. It is why for those who can afford it, they relive the experience a few times more. Then, they select the place where they would want to settle. It is a fact that real estate is an investment that does not just stop. You can turn it into an opportunity to get huge returns when you sell the property. There are a few guaranteed ways to increase the value of the property, which means they help raise the selling price of the house. One of these methods is to simply have a well-manicured lawn. Having an immaculate landscape design can increase the price of your home.
All types of buyers prefer a landscaped lawn.
In relation to selling your current home, it will be easy to find a buyer. Families will approach you, singles, couples, and others will want to live in your home. Most of the time, families, including those who have no children, provide the most profitable sale. Therefore, they are the common targets of those who are selling their houses. Families love to see trees, flowers, and plants on the property. According to research, homes with a landscaped lawn have a lower instance of crime on average. Also, they have a higher community involvement rate, which makes them more interesting to live in.
You give back to the environment.
Whether you plan to sell your home or not, landscaping will help the environment in many ways. Every household should consider giving back to the planet a priority. Of course, landscaping does not have to be just about the environment. However, this benefit comes as a bonus, especially if you are a nature enthusiast. On average, a tree can help get rid of 26 pounds of carbon dioxide emissions from the air annually. It makes sense to keep planting trees. The more trees and plants you have in your yard, the higher the volume of dust, smoke, and harmful gases can be captured. In return, they will be converted into oxygen. Here is another important benefit: aside from absorbing gases, trees have more services to offer to people. The roots of the trees can soak up excess water. Therefore, they help prevent hazardous runoffs, which are prevalent in suburban neighbourhoods.Finally, if you have a deep-rooted plant system, it can stop toxic minerals, such as nitrates and phosphorus, from entering the drain systems in your lawn.
You can potentially save money from power bills.
Perth is a naturally sunny city and it can become unbearable in the summer for some people. Instead of turning up the air conditioner for several hours, you can get help from nature itself. Trees offer shade for your home. When they are strategically placed in your lawn, they can help reduce the amount of energy you use to power up the AC. Moreover, trees also help insulate your home, which is incredibly useful in winter. You can lower your use of the heater because heat will stay longer inside your home.
A properly landscaped land can improve your health.
A daily dose of outdoor interactions can provide positive effects on humans, both physically and mentally. We all have a natural bond with nature, which is why it is beneficial when we integrate the environment into our home. You may have noticed that just by looking out the window, you feel less stressed. Science has also proven that beautiful scenery can lower blood pressure levels. Just by maintaining a garden, you can burn up to 400 calories, making it a healthy activity. Also, a research study showed that patients can get better when they can see nature right outside their windows compared to those who only have a view of empty concrete walls.

Can You Landscape Your Yard on Your Own?
If you were to hire a landscape designer, you will immediately see that one of the first things accomplished is a plot survey of your yard, both the front and the back. Therefore, if you plan to do-it-yourself, you can follow the same method:
Start with a plan. First, you may want to have a bird's-eye view of your yard. Take note of the placement of hardscapes, including driveways, stone walls, and fences. You will have to combine them later with the trees and shrubs for the foundation of the landscape.
Get the measurements. If it is not possible or you find it difficult to achieve, you can simply skip this step. Having the rough estimates will do.
Include certain essentials. Know the exact location of the well if you have one. Also include the utility lines and septic system, while orientating yourself with the sunny and shady parts of your lawn.
The next step now is to create a wishlist, not only of the plants you wish to have in your garden but also what you wish to achieve. How will the garden look like? Do you wish to have privacy in the yard or patio area itself? You may also want to know about your priority. Do you want to increase your curb appeal or are you more focused on the resale value of your property?
Some gardens already have flower beds with successful plants. If so, you only have to fill in the spots to add heights, foliage, and colours. With varying combinations, you can get the look that you desire. It will be much easier to look at the entire garden first.
If it lacks colour, you can choose blossoming plants instead. Note when they will bloom as well and decide on the period that you would like to focus on. Most of the time, however, many homeowners choose to have spring bloomers, although you may want to spice things up. Select plants that produce flowers later in the year.
Landscaping is not about ripping out everything and changing them all. You can make the most out of what you already have. If you have a dry, rocky spot in your lawn, you should not turn it into a vegetable garden. For better results, use it to have a rock garden where you can plant sedums or succulents, such as hen and chicks. These plants can naturally thrive even in tough environments.
Living in Perth gives you plenty of opportunities for your landscape project. Did you know that Western Australia has the biggest wildflower assortment, not just in the country but all over the world? There are over 1,200 species in the state and about 60% of them are native in WA.
When choosing the plants that you want to thrive in your garden, you may be faced with two choices: native or exotic. This topic has always been contentious, particularly in the landscaping industry. Over the years, however, native plants have had a negative reputation. For some, they are not suited for the modern aesthetic, especially since the whole point of landscaping is to create the perfect outdoor space.
The harsh climate and poor-quality soils have forced many homeowners to choose native plants. They are built to withstand Perth's testing conditions. At the same time, they offer water efficiency while attracting local wildlife. The plants are also non-invasive even if you place them near fragile bushland spots.
Some choices include:
Groundcovers, including snake bush, pig face, spider flower, and the running postman
Strappy leaves, such as kangaroo paws, grey cotton heads, variegated flax lily, and lilyturf
Small shrubs like the bower of beauty wattle, bottle brush, and coastal rosemary
Medium-sized shrubs such as dwarf willow peppermint, woolly bush, and lilly pilly
Trees like acorn banksia, silver princess or gungurru, and the red-flowering gum
Stunning endemic plants do well in Western Australia gardens. However, you may not know that the plant breeders are the ones responsible for creating native plant cultivars that you can use in your landscaping project.
Top 10 Trends in Perth and Western Australia
Since you are already prepared with all the elements in your garden, including plants and hardscapes, the next step is to design the yard. You can select from the top trends in Perth and the rest of the state to see which one is right for you: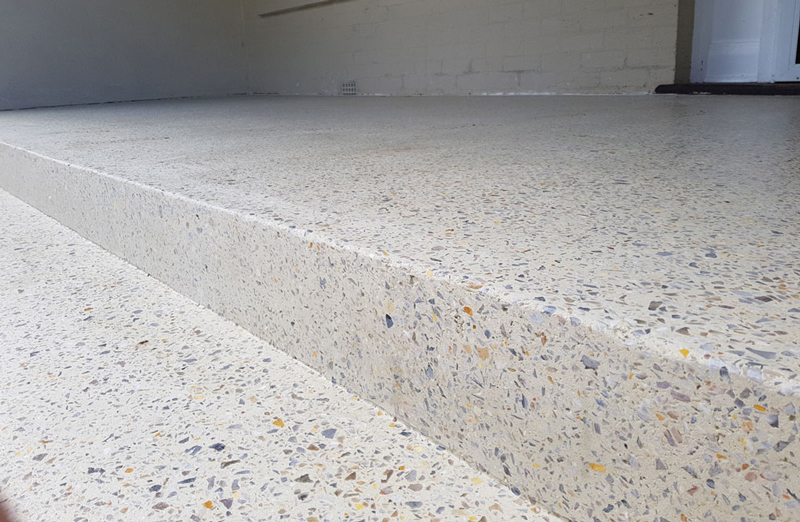 Concrete Minimalism
Concrete itself is quite a minimalist's friend. Many Perth homes have transformed their patio, along with other parts of the yard, with concrete. With numerous varieties, colours, and finishes to choose from, it is easy to see why it is a hot trend right now.
Homeowners used to find concrete as a cold product but things have greatly changed. Each pour creates a unique look, making each home exceptional. It also has an earthy tone with a touch of versatility. In fact, you can apply concrete almost anywhere, from the walls to benchtops to floors. Concrete is even used in copings and surrounds for pools.
Coastal Landscaping
Those who live near the coast will find a planting style suitable for them. Coastal planting is low-maintenance and includes succulents, along with native plants. The natives would typically have silver tones but others choose large grass drifts instead.
Native Planting
As mentioned above, native plants are a great option for those who want a hardy garden. For many years, homeowners would shun these plants, thinking that they did not look as attractive as other types. However, they are making a huge comeback. More and more people realise the importance of choosing these native plants, which grow easier with little care and maintenance.
Vegetable Gardens
A big trend that will most likely stay for several more years is a vegetable garden. Some would call it a mini orchard. Regardless of what you would like to name this part of your yard, you will find veggie planting quite beneficial. You can harvest home-grown fruits and vegetables right from your garden.
Smaller Sized Lawns
A trend that you may not even recognise is the willingness of homeowners to reduce the size of their lawns. Part of the reason is that these lawns are difficult to maintain. They would require so much water and the plants are difficult to cultivate. Others find the lawns unattractive, which is why they wanted to eliminate them altogether. However, instead of getting rid of the garden, they keep everything filled with useful landscaping features.
Alfresco Dining
An empty lawn with just grass and a few flowers is not fun to look at. It is not homey either, which is why people in Perth choose to have their dining areas outside. The good thing about this trend is that it does not have to be expensive. You can simply add a bench at the end of the walkway or under a shady tree.If you do not mind the cost, you can turn it into a full dining area and place it under the gazebo. The final choice will depend on your preferences, as well as the size of your yard.
Natural Materials
The key is to use materials that are not processed. From footpaths to gazebos to benches, there is a material that best suits these elements. For instance, footpaths are great with natural stone, while gazebos can be made from natural timber and not sawn ones. When choosing the elements, the important thing is that you go for a more earthy feel.
Child-Friendly
Homes with children find a way to incorporate the play area with the landscape. Trends show that outdoor playgrounds are in for those who live in Perth. Creative play is essential for children and you do not have to take them to the park or anywhere else. They can have fun right in your yard.
With the popularity of gadgets and TVs, children would rarely opt to play outside. You can encourage them to go out and get enough time outdoors. As a solution, you can have certain elements built, including cubby houses, sandpits, and other entertainment options for children.
Tantalising Colours
Many homeowners are fond of having gardens that pop. If you are looking for a garden update idea, you may find this trend a great choice. Believe it or not, it is truly easy to incorporate this trend into your own yard.
This season is not the time to shy away from bright hues. From adding colourful plants to painting chairs and walls with patterned and vibrant shades, you can find the perfect design that matches your taste.
Texture
It is also a great time to stay away from anything shiny and sleek, especially when it comes to your garden. Many homes have chosen to go for a more traditional look with textured patterns and flooring. You can take a look at some of the best options, including cobblestones. You can even mix and match linear lines and round shapes for a noticeable contrast.

Hiring a Landscape Contractor
Landscaping is not complicated, but you will not think it is an easy job either. In most cases, it is still better to leave the job to the real professionals. They know exactly what they have to do to your yard to make it look better. Also, you do not have to worry about taking the time off work just to update your front and back yards.
Hiring a landscaper will make everything quick and painless for you. The professional will cover all three aspects of landscaping namely design, execution, and maintenance.
For basic services, you will normally have new and improved grass and better hardscapes such as the garden edges and walkways. You may also have a tree planted in your yard, along with several plants. If you require a new deck, more efficient lighting, or walkways, the landscaper will also take care of these jobs for you.
Even if you like to DIY, you will still benefit from the assistance of a landscaper, especially if you are new to the process. You can take care of the garden once the landscaping is done. Make sure though that you get helpful advice from the landscapist.
With both your effort, you can accomplish a classic take on landscaping but with modern aesthetics. The end product is surely something that you will be proud of.