Highly Regarded
For Landscaping in Perth
There is a common misconception that landscaping is simply about making a property look better. While this is one purpose, the idea of landscaping goes well beyond this. It has many wide-ranging benefits that Australian's are now discovering, creating a boom in this much sought-after service.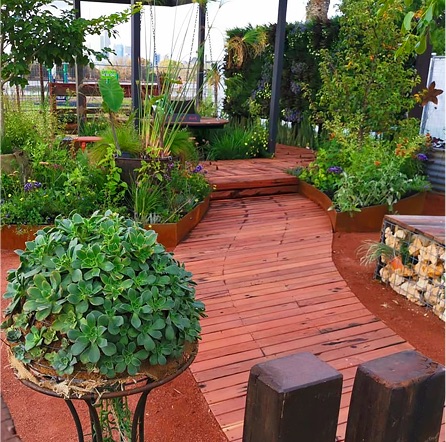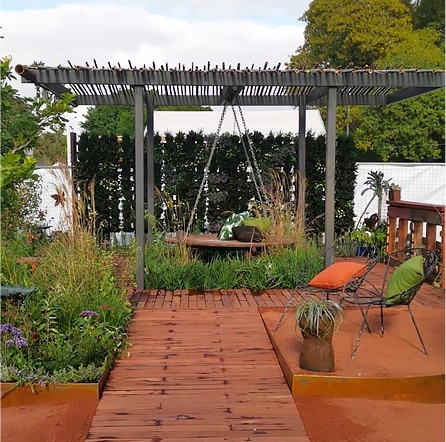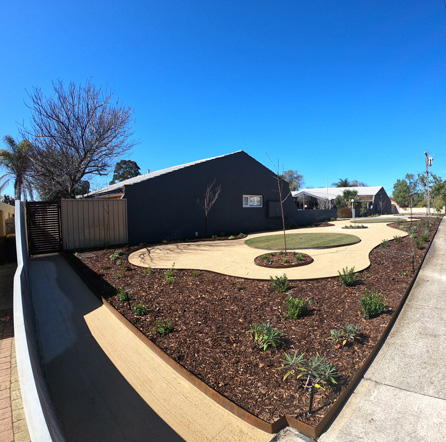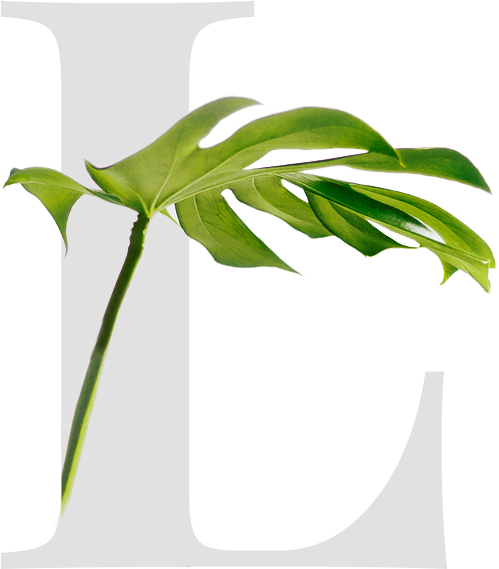 Reasons to Start Your
Home Landscaping Project Now
Are you thinking about residential landscaping services from Alessio's Gardens? We've listed some of the key benefits that you will see from a new landscape on your property:
Enjoy Cooler Temperatures
Did you know that by just adding a grass lawn to your property, it can make your surroundings cooler? As simple as it may seem, grass lawns beat bare soil and asphalt in keeping your area with a nice temperature.
Planting trees in the southern and western areas of the property can provide shade even during the hottest times of the day.
Air Quality improvements
Grass, trees and other flora capture carbon in the air while producing the vital oxygen that we live and breathe. Landscaping involves planting more trees and grass, which means you are doing your part to protect the environment
Increase the value of your property
With any home improvement, you will see that it adds value to your property. Perhaps more so than others, as the garden is an area many may not fully consider when viewing properties. Setting yourself apart by creating something unique.
With all these benefits and more, we believe that now is the perfect time to start your new Landscaping Project with Alessio's Gardens.
Lastest Work
Amazing Projects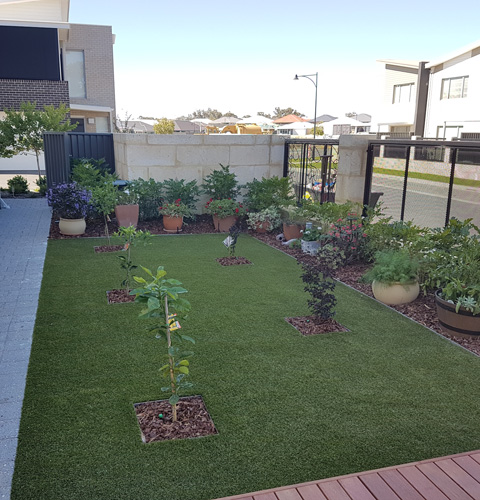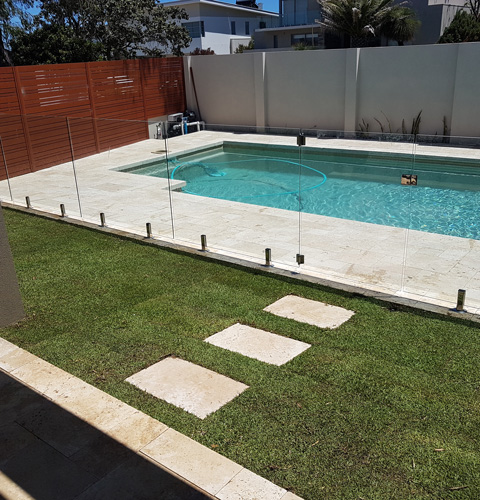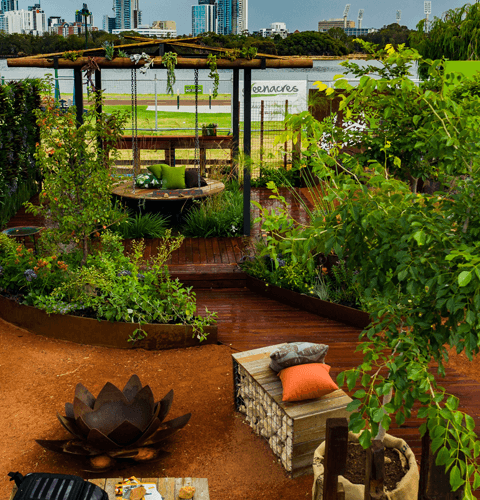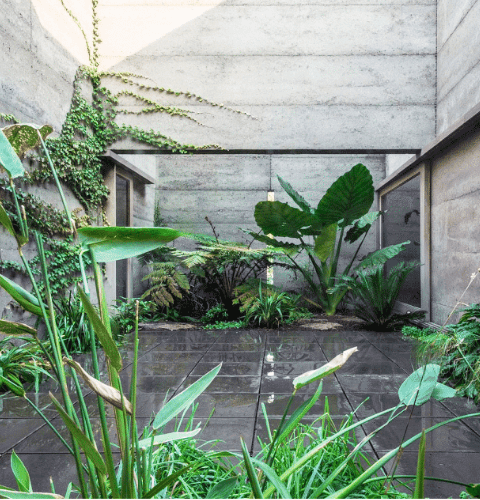 Our Quoting Process
Alessio's Gardens provides landscaping installation quotes from a scale-drawn plan or sketch.
All of our quotes begin with you providing an initial scale-drawn plan or sketch. This ensures clear communication of your landscaping requirements both for your benefit and ours, to avoid any confusion.
We don't charge for a visit to quote your project; provided you have an accurate set of plans and scope of work for us to work off.
Your plans will need to be emailed through to us prior to the quote meeting. This will ensure we have time to go through the plans and ensure it has adequate information and details. We can then prepare in advance the critical things to check during the site visit.
If your plan is lacking the necessary information to produce an accurate quote or if you have only roughly drawn your plans: The process we follow commences with a Site Visit & Plan Inspection costing $85/hour including GST (Min 1 hour).

This fee includes visiting you at the site of the proposed garden and going through whatever plans and information you have. We can then discuss materials selections with you.
Should you require help with a design, we can put you in contact with our Landscape Designer, Cherise Haslam of Garden Deva. She can then discuss your wants and needs and turn them into a scale-drawn plan for us to use for quoting.
We will check heights for things like garden beds, steps and decking. We can finalise material choices and ensure important things like drainage, levels and access haven't been missed.
If additional or ongoing advice about construction materials, change of design details or if plant selection is required, these would be charged at our Consultation rate of $85/hour inc. GST.

Once the layout, materials selections and the scope of work is finalised, we can then proceed to produce a detailed quote for you.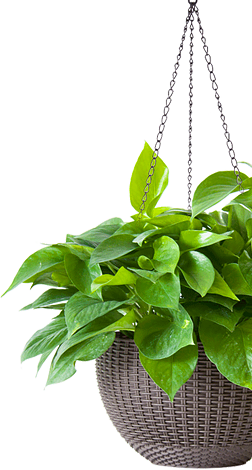 The Best Testimonials
Our Clients
The most important result to a business is having Happy Customers.
We love to give them the best service possible!
Great Job Alessio. Garden looks amazing. Thanks for your advice made a big difference. Cheers, Phil

Phil Morgan


1/14/2020

Thank you Alessio and all your team for such hard work. You came as highly recommended and didn't disappoint.We love our new backyard and look forward to watching it transform as the trees and plants get bigger.All the best in the future.Artiom and Dana

Dana Moscaliov


1/13/2020

We used Alessio and his team for a large job to transform our backyard and front garden. The results were amazing and we are very happy with the job, he takes a lot of pride in his work and the quality of his workmanship is very high. They were always well manned, always on time and on budget throughout the whole project. The follow up service after the project has been completed has also been excellent. We can highly recommend him.

Mark Clapham


1/13/2020

Alessio was great to deal with. Price was fair he was punctual and communicated well. workmanship was top notch. highly recommend and will happily use again

Adam Skowron


10/08/2019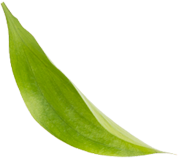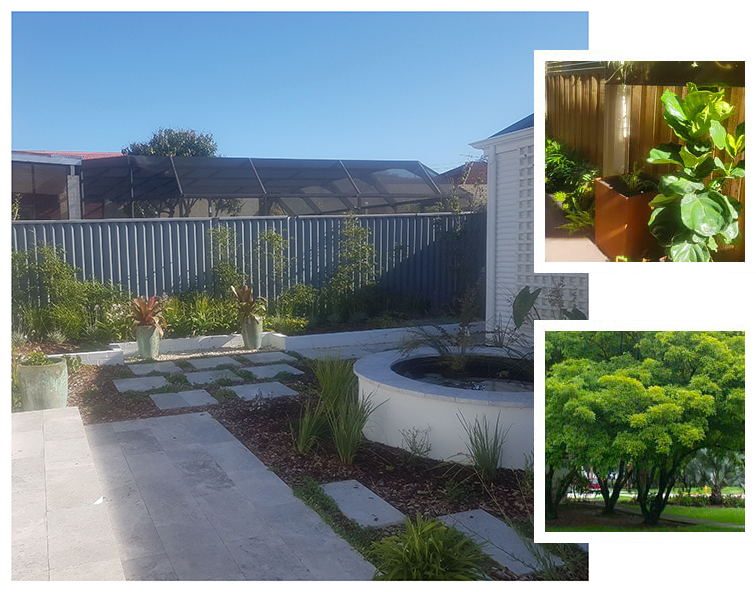 Why Choose Us for Your
Residential Landscaping Needs?
Alessio's Gardens differs vastly from other companies that provide residential landscaping services in Australia. For one, the founder is a dedicated man who came from Rome, Italy and yearned to learn everything there is to know about gardening and landscaping. This passion shines through with every project Alessio's Gardens undertakes, helping to create wondrous landscapes that customers can enjoy for years to come.
The goal is to provide the highest quality service possible so that you know you are in safe and professional hands. Here are the reasons why Alessio's Gardens stands out from the crowd:
Superior Process

Alessio's Gardens is all about providing exceptional service using local materials. With a team of experts, we ensure that all crucial aspects of residential landscaping are understood and applied.

Customised Design

Landscaping should be based on your needs and wishes. Alessio's Gardens always puts its customers first, making sure the service meets the requirements, preferences, and budget.

Customer-Centric

Unlike other companies, Alessio's Gardens guarantees that you will love the outcome of the project. We work closely with our clients, taking your input and ideas, which are all valuable to us. Rest assured that you are involved from the initial phase until the final layout is achieved.

Expert Construction

Only the best pieces of equipment will be used by our qualified landscapers. Alessio's Gardens can help with your landscaping, making the outdoors more relaxing and rejuvenating than ever.