April 21, 2020
Written by admin
How to Create the Ultimate Garden Aesthetic
Styling your garden is a unique task. For some people, it can involve arranging the materials in the area. Others see it as a way to renovate and get rid of certain elements.
No matter how you perceive it, we can all agree that designing your garden is exciting!
Usually, though, you need to find the middle ground between your wants and limitations. Requirements and desires vary from one person to another.
If you have a family with two or three energetic children, you may choose robustness over beauty. Meanwhile, if you take a look at the garden of a retired couple, you may see a decision that contradicts your own. The "wants" of a homeowner can vary significantly from choosing to be merely functional to trying all sorts of bio-diverse landscaping methodologies.
Most gardens have a theme where homeowners develop the style they want. Some ideas are simple, which can just be based on a particular plant. Others prefer to make it a little more complicated, which can change depending on the latest trends.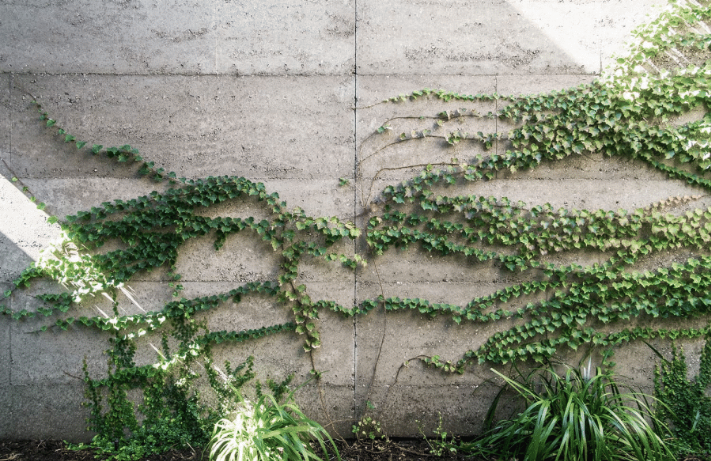 Garden designing does not take place overnight.
It requires enough time for planning and creating a vision. This part of your property will continue to evolve and grow over time. Before you choose a style, you should first consider several things. One is the mature growth of the plants, which you should anticipate.
Resisting the urge to overcrowd your garden with numerous plants can be difficult – especially when they are still young. Proper spacing is the key at this point, so you can harvest the fruit of your labours when you finally see the fully-grown plants.
Designing Your Garden and the Outdoors Beyond
It is easy to say to focus on the design of the garden and not the plants. Plant arrangement is often more crucial than the task of choosing the plants you will have. Gardeners will always have favourites. If you stick to your preferred plants, they may not be appropriate for your theme and your garden's limitations.
The beauty of designing the space is that nothing is etched in stone. You always have the freedom to move things around or even replace some items. You can correct any mistake that you find in the design. Little tweaks can frequently change how the garden looks.
Homeowners like you spend more time at home. You then see how special the entire property is and if there are lacking elements. The goal is to create a memorable space for your garden and outdoor area to entertain your friends and family. Also, you want to build a simple escape where you can sit or lounge comfortably without a care in the world.
The outdoor space has a purpose. Although gardens are not a part of your interior design, they should be integrated into the floor plan. Notable features should stand out while you seamlessly add your existing design into the garden area. But how can you achieve it?
Here are a few essential considerations to make:
Understand Your Own Wants and Constraints

Take note of your budget, requirements, and vision for your garden. You may also consider your lifestyle. How will the garden affect it? For instance, you may not be a fan of a huge yard or even a fancy pool. However, you want the space to be cosy and straightforward. This way, it will serve a simple purpose, which is to be the entertainment area when there is a gathering.

Choose Between a Private and Public Outdoor Space

Many homeowners do not think that the garden can either be a private or public area. If it is public, you can give it some elbow room to give everyone enough space for stretching.

It is also a good idea to connect the garden or the outdoor space to the interiors of the home. For example, you can have a sliding door or a designated pathway to encourage foot traffic in and out of the space.

Public spaces are designed to be comfortable. You can, therefore, add some furniture pieces, treatments, fabrics, and elegant flooring. This way, the area will look and feel as good as the inside of your house.

On the other hand, if you want to keep the space private, designing to scale is the key. Often, you only have limited space. It is not right to take this chance to clutter it with several fixtures. The purpose of the area is to provide comfort and relaxation.

Select the Features Wisely

When you know the purpose of the outdoor space, it becomes easier to determine the suitable design. Is it an area where you will enjoy some family time or a place to entertain guests? Perhaps you will simply use it to unwind after you had a long day.

Once you have decided, you can then turn to the design features, including those that will make an impression. Some examples are an outdoor fireplace and a trendy bar. You can also install a fountain or have a TV area. Your options are virtually limitless; however, it makes sense to choose the features that are within your budget.

Also, think about how the season or time of the day will affect these features. For instance, if you will have a TV in the outdoor area, you may want to check its orientation for better viewing. You should consider its covering or how you can protect it against harsh weather.
Enhancements to Achieve the Garden of Your Dreams
A beautiful yard and outdoor space is a homeowner's dream. You may be surprised that you can improve your garden's aesthetics and your outdoor space as a whole with just a few modifications. When done right, you will have a beautiful area in your property. Plus, you get to turn it into an enjoyable place that is functional as well.
Here are the best options for your garden design:
Add Water Features

Flowing water in your garden is incredibly beautiful and relaxing. You do not need a big yard to add these water features. When strategically placed, they can even attract wildlife and birds (if it is what you want).

So many water features ideas are around, and you can take inspiration from them. Some include:

Using small vessels with water feature designs, which can sit in a corner
Installing a wall-mounted "waterfall" that pours water into a rectangular container
Mounting glass behind a small fire pit where water can freely fall to create the fire and ice effect
Building garden water fountains, which can also be purchased from home centres and garden shops
Adding fish to give life to a still-water pond

There are literally thousands of options available. If you are not satisfied with the designs, you can always build your own. It is a fantastic opportunity to showcase your talent.

If You Have a Small Garden, Don't Despair

Even the smallest of spaces can be stylised to look appealing and spacious. The trick is to ensure that the whole area will not appear cramped. Never place elements in one part of the garden. As mentioned above, water features are great, but you may think they are only for people with expansive outdoor areas. Now you can create zen without needing a lot of space. Here are some techniques:

Use a small container and place stones of different colours and textures.
Paint a container and let it hold your plants.
Choose wall-mounted water features and plants.
Avoid big trees that cover the space.
Fill your planters with beautiful flowers, which you can also place at the sides of your front door.
Plant fruit trees in a pot, such as fig trees or calamondin oranges. Select varieties that can survive in cold climates since planters freeze quicker.
Create a planter with a mini-birdhouse and other accessories that you can fit in the container. It is also a great project where your kids can join.
Build a vertical garden to save space and hide that ugly wall behind. You can read our vertical garden guide here.

Do not let the lack of space stop you from having the garden of your dreams. All you need is imagination, planning, and dedication to create a garden that you can be proud of.

Pick the Best Theme for You

Indoor spaces reflect the homeowner's sense of style. But it does not mean the outdoor space should be left behind. It should also show who you are, especially your personality. It is often challenging to select a garden theme. Some choices include:

Japanese-style garden: Enclose the space using a bamboo fence. The focus of this type of garden is a soothing palette of greens, which you can achieve with mosses, evergreens, and other similar objects. You can complete the look with a stone footpath and a fountain.

English countryside garden: This theme evokes those memorable times when people would love to spend their summers in a small cottage outside the city. Therefore, a cottage garden is the centre and lines of wildflowers are present for authenticity. You can have a fire pit too, but it should not just be any type. Choose one made of cobblestones, and the seating area should be of weathered wood.

Chinese gardens: Three elements take over this type of garden, which are water, stones, and plants. Pavilions, teahouses, and other architectural structures will enhance this garden's total look. The key is to select the right plants where your choices include magnolia, azalea, bamboo, and bonsai plants. Water features are a must.

Butterfly-themed gardens: This type has become popular in many parts of the world, including Australia. Who can resist the beauty of colourful butterflies fluttering around the backyard? These insects are not just pretty, but they also provide benefits to the environment. Building this type of garden involves having plants that butterflies and caterpillars feed on. Add a fountain, too, since butterflies also need water.


Edible gardens: Landscaping with food is easy and rewarding. Best of all, it is fun! If you have enough space, choose an area in your yard where the plants can receive plenty of sunlight. Raised beds are helpful, but not essential. However, they can help save you some time when digging. Many homeowners are also trying the vertical garden trend with their edibles.

Once you find the suitable garden concept, stick with it. You can go with the theme you like even when you have a small garden. Just scale the elements and foliage to suit the size of your space.

Add Features Before the Plants

You may be thinking, "Aren't plants the point of having a garden?" However, if you plant a tree in your backyard without considering where you will place other elements, it can create a problem. Before you put any plant, determine where you will sit first, as well as the items that you plan to have in your garden. It also helps to measure the entire space before shopping for furnishings.

Position the items wisely. Perhaps you enjoy the view when you are on the balcony. However, if you build a daybed in the area, you will soon stare at a brick wall and not the skyline anymore.

Look at the outdoor area from indoors, too. What do you see when you are standing in the living room? Maybe you have an outdoor sofa that looks comfy with its thick cushions. However, when it is wintertime, you will need to cover the whole set, which can be an eyesore.

Choose the right materials when adding elements, as well. Wood furniture lasts for a long time, but you should oil them at least once a year to prevent greying. Weather-treated fabrics should be cleaned and stored correctly at the end of the season. If you want a low-maintenance alternative, try seating made of powder-coated steel.

You can have many items that will turn your backyard into an escape. Some examples are:

A fire pit with comfortable seating
Heat lamps
Treehouse
Hammocks
Spot for barbeques

Landscaping will set the tone of your garden. You pick the colour of your paving, how it is laid, and its design. If you are new to landscaping, you can read this guide.

Have the Perfect Garden Path

Attention to detail is crucial when you are creating the garden of your dreams. One scheme that genuinely works is coordinating flowers or plants with your paving. It starts with the right garden path, and concrete is the best solution. You may be wondering why concrete is the optimal material for your pathway. After all, it contradicts the notion that gardens should be colourful and lively. But concrete has come a long way. Aside from being relatively cheap, it is durable and does not become slippery when wet. Exposed aggregate is sturdy and can take regular abuse. It is one of the best concrete solutions for garden pathways. Even better, it looks gorgeous! Concrete can be of any colour, size, and pattern. You can customise it however you want. You can have colourful decorative concrete, round stepping stones made of this material, or even a flower bed using concrete.

Transform the Area With a Garden Deck

Extending the living area to the garden is an undying trend. It is a way for you to bring a piece of nature right into your home. If it is what you are aiming for, a garden deck is an excellent option. When building a deck, consider the layout, and use quality materials.

Often, wood is the primary option because it looks terrific. However, wood is expensive and hard to maintain. Hardwood should be treated regularly to resist weather and insects. Recently, however, composite wood is getting more popular. This material mixes different components, including wood, straw, and plastic.

Plastic-based timber composite, most especially, is gaining a lot of attention. It looks stunning, mainly because it looks exactly like natural timber. The biggest benefit is that it does not require the same level of maintenance that timber demands. It is also made of recycled materials, meaning it is eco-friendly and also affordable.

Note that building a deck may involve some regulations that you should follow. An inspection by a structural engineer or a builder may be needed depending on where you live.

Take Care of Your Plants

Plant maintenance is as crucial as the selection process. Many homeowners spend a lot of time debating on what blooms they are going to have in their garden. However, they forget about the part where they should nurture the foliage.

Water is especially important, so it should be easy to have access to it. Your plans should also include the water scheme in your area. For instance, if you live in Perth, Mandurah, or other parts of the southwest, you should know that you can only use sprinklers twice weekly.

When deciding how to style your garden, there is one thing that you have to bear in mind: no ultimate garden design exists. You should pick the look that fits your home and the garden area itself. Above all, the result should complement your garden goals.